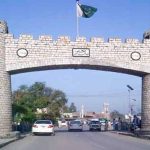 ISLAMABAD: Federal cabinet meets in Islamabad on Thursday with Prime Minister Imran Khan in the chair to mull over the addition of 172 influential individuals in the Exit Control List (ECL).
Particularly, there is a high possibility of removal of the names of Pakistan Peoples Party (PPP) chairman Bilawal Bhutto Zardari and Sindh Chief Minister (CM) Murad Ali Shah from the no-fly list.
In this regard, the concerned committee was directed to submit a report on its recommendations to the interior ministry on Thursday (today).
The federal cabinet is expected to review the recommendations before approving the removal of Bilawal and CM Shah's names from the no-fly list.
Earlier, Information Minister Fawad Chaudhry said "We have put their names on the ECL as persons under investigation had been setting a precedent of 'escaping' from the country. Former PM Shahid Khaqan Abbasi fecilitated Ishaq Dar (former finance minister) and helped him escape on his plane."
Besides, several critical issues will also be examined in the meeting.