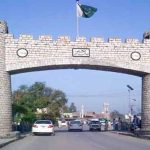 ISLAMABAD: Prime Minister Shehbaz Sharif on Tuesday rejected a summary from the Ministry of National Health Services seeking an increase in the retail prices of ten medicines.
Chairing a meeting of the federal cabinet in Islamabad, the prime minister said that he did not support the idea of increasing the prices of medicines.
The premier endorsed the decisions taken by the Economic Coordination Committee and directed the federal ministers to improve harmony among provinces when it came to fixing wheat prices and distributing urea.
The meeting, in its six-point agenda, discussed a report on overbooking in the government Hajj Scheme quota. However, the banks, that overbooked the government Hajj quota, have paid compensation to the pilgrims.
The premier directed the State Bank of Pakistan to issue instructions to banks to continue working on days off in flood-hit areas.
A summary for Mutual Legal Assistance for countries with whom no such agreement exists also got the nod from the federal cabinet.
The prime minister urged the members of the cabinet to come forward to put more focus on helping the poor flood-affected people at this critical time besides fulfilling their official responsibilities.
"In this digital world, you can even do your official work through Zoom. But you also have to help those [flood-affected] people as well," he said.
The premier hoped that water in the flood-affected areas would recede in two to three months and people would be rehabilitated.
He said that the flood affectees, who also knew the people doing politics at this critical time, were quiet and would respond when the time came.
The premier appreciated UN Secretary-General Antonio Guterres for visiting Pakistan at this critical time. The UNSG had urged the international community to take practical steps to help Pakistan mitigate the sufferings of the flood hit people, PM Shehbaz said.