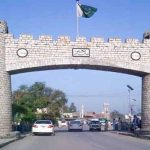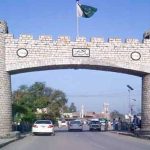 ISLAMABAD: The federal cabinet remained undecided regarding the hike in power tariff for consumers by K-Electric, the company the government holds responsible for prolonged power outages in the city.
The cabinet also discussed the matter of KE and electricity rates for consumers. Earlier this month, the Economic Coordination Committee (ECC) approved an increase in K-Electric's power rates of between Rs1.09 and Rs2.89 per kilowatt-hour (kWh) for different tariff slabs.
Sources said that Minister for Planning, Development and Special Initiatives Asad Umar and Federal Minister for Information Technology and Telecommunication, Syed Aminul Haque while opposed raising power tariffs for consumers and said that Karachi is already not getting electricity, raising prices would be inappropriate.
The prime minister again summoned a meeting of the federal cabinet on the issue again on Thursday.
The ministers who attended the meeting also opposed receiving Rs73 billion from domestic and commercial consumers in the form of imported gas. Asad Umer, Minister for Railway Sheikh Rasheed and Minister for Science and Technology Fawad Chaudhry opposed charging consumers for LNG.
Moreover, the federal cabinet was briefed regarding the Joint Investigation Team report on notorious Lyari gangster Uzair Baloch.
The session also approved the appointment of new Director-Generals for National Institute of Electronics and Pakistan national accreditation council (PNAC).
The prime minister once again urged the nation to exercise caution during the Eid days and implement SOPs while going to cattle markets, sources said.
During the meeting, federal Minister for Railways Sheikh Rashid Ahmed spoke in favour of restaurants and other businesses resuming operations before Eid-ul-Azha. The PM forwarded the matter to federal minister Asad Umar and adjourned the session until Thursday.
Sheikh Rasheed while demanding the prime minister to open hotels and marquees said that the closure of hotels was affecting the poor employees working in them.