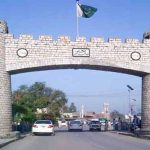 ISLAMABAD: Prime Minister Imran Khan and his cabinet have agreed to continue the ongoing accountability process in the country.
According to details, the cabinet meeting, under the chair of PM Imran Khan, has demanded forensic of the wheat scandal report to reveal the people who were responsible for the crisis.
The Prime Minister, in view of the current difficult financial situation, directed to adopt austerity measures. PM also ordered to turn off the air conditioner during the five-and-half-hour long meeting.
During the meeting, members of the cabinet also mentioned a recent picture of Nawaz Sharif and said that people who destroyed the country are now having fun abroad. On this, PM said that such people are not ashamed.
On the other hand, ministers attended the meeting without eating or drinking anything. On this, some ministers requested Imran Khan to reconsider his austerity decisions.