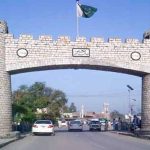 ISLAMABAD: Federal Cabinet meeting with Prime Minister Imran Khan in chair on Tuesday decided to reduce price of 89 different medicines by 15% with immediate effect.
Advisor to PM on Health Dr. Zafar Mirza while addressing a press conference with Dr. Firdous Ashiq Awan said that reduction in medicine prices are made under Medicine Pricing Policy of 2018 and clarified that due to increase in dollar's value prices of some medicines increased by 158%.
He further added that PM has directed to review existing medicine policy in 15 days and announce national medicine policy in coming weeks.
Special Assistant to the Prime Minister for Information and Broadcasting Dr. Firdous Ashiq Awan while informing media about the cabinet's decisions said that on recommendation of World Health Organization (WHO), cabinet has allowed one-time import of polio finger marker from India.
She added that government has also approved relief package for people affected by Indian firing across LOC. She said 33,498 families, who are direct victims of Indian firing along LOC, and each of them would get 5,000 rupees on quarterly basis under this package.