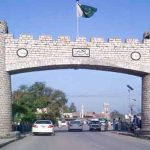 ISLAMABAD: The prices of more than 400 products are expected to increase as Pakistan Tehreek-e-Insaf-led (PTI) government has decided to present mini budget on Friday by amending Finance Bill 2018-19.
The federal government has decided to impose regulatory duties on 150 luxury products and to fix the income tax ratio to the June 30 level is also under consideration in new mini budget which will be tabled on Friday.
The government also decided to cut down the federal development program through budget. Prime Minister Imran Khan will today preside over a meeting to slash the Public Sector Development Programme (PSDP) budget. The meeting is expected to take decisions in this regard.
The major customs duty proposal is to increase the additional customs duty by 1% on 5,200 imported product lines. Besides generating about Rs40 billion in taxes, the measure could cut the import bill by around $1 billion.
In order to curb imports, the government also considered reducing the age limit of imported cars from three years to two years and of jeeps from five years to three years.
The Federal Board of Revenue (FBR) has suggested to impose new taxes of Rs300 billion and also proposed to increase the income tax of the salaried class.
The previous PML-N government had given tax assumption to those with an annual income of Rs1.2 million but now the government is considering imposing tax on those earning Rs400,000 annually.
Furthermore, Commerce Minister of Pakistan has prepared trade line policy while the federal government is likely to table investment and new five year commerce policy.
The National Assembly s session has been summoned on September 14 while finance bill would be presented in the same session.