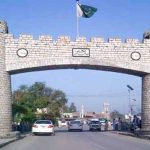 ISLAMABAD: The federal government will present its sixth consecutive Federal Budget for the next financial year in National Assembly on Friday with an estimated outlay of over 5 trillion rupees.
The National Assembly has been summoned to meet tomorrow at 16:30 hours for presentation of the federal budget.
The budget will lend focus on improving economic growth, maintaining fiscal discipline, boosting exports besides providing relief to the masses and promoting investment for job creation.
It will also focus on social sector development and revenue enhancement measures.
On revenue side, the government would introduce measures for bringing improvement in the system of tax collection, broadening the tax base, and facilitation to tax payers.