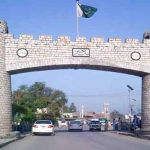 ISLAMABAD: Foreign Office (FO) on Thursday has told that federal and provincial governments are working together to prevent outbreak of coronavirus in the country.
In a statement, the foreign office spokesperson stated that the authorities are in continuous contact with Iranian leadership in this regard.
The spokesperson further said that Foreign Minister Shah Mahmood Qureshi will represent Pakistan during the signing ceremony of deal between United States and Taliban.