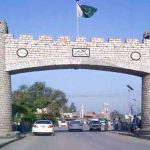 SANGHAR: Pakistan People's Party (PPP) Chairman Bilawal Bhutto said that Sindh is facing dearth of water but the Indus River System Authority (IRSA) is not giving the province its share of water.
Addressing a crowd at Sanghar on Saturday, Bilawal said that the central government is carrying out discrimination against Sindh in terms of water resources.
The PPP Chairman claimed that his party pulled the masses out of poverty and added that they alleviated 600,000 families in the province.
Bilawal said that the PPP is well acquainted with the issues of the masses and has the potential to resolve them.
All the works carried out in the province is only due to endeavours of PPP, he claimed and said that do politics only for the welfare of the people.