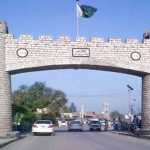 ISLAMABAD: The Federal Investigation Agency (FIA) has contacted Interpol to issue red warrant for former ambassador to the United States Hussain Haqqani, who is accused of failing to appear before the court in the 'Memogate' scandal, local media reported on Saturday.
The Interpol has been contacted after the Ministry of Interior's approval, local media reported.
Earlier on February 15, the Supreme Court of Pakistan had issued arrest warrant against Haqqani.
The Memogate controversy revolves around a memorandum allegedly drafted by Haqqani at the behest of former president Asif Ali Zardari and addressed to US Admiral Mike Mullen.
Haqqani was criticised by the Pakistani parliament for his column in The Washington Post in which he had written that he had helped US forces in eliminating al-Qaeda chief Osama bin Laden when the government and the Inter-Services Intelligence had been kept in the dark about the secret operation.
Charges brought against the ex-envoy include criminal conspiracy and waging a war against Pakistan.
Haqqani had left Pakistan on January 3, 2013, after assuring the court that he would return on a four-day notice. He, however, did not return and on June 4, 2013, the court had directed the government to bring him back.