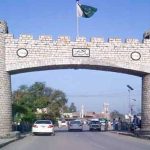 ISLAMABAD: Federal Investigation Agency (FIA) on Wednesday has submitted a report in Supreme Court (SC) over government's step regarding 2700 properties of Pakistanis abroad.
During the hearing of suo motu notice, State Bank of Pakistan (SBP) Governor Tariq Bajwa told the court that 550 Pakistanis own properties in Dubai.
Chief Justice of Pakistan (CJP) Mian Saqib Nisar also expressed resentment over continuous smuggling and hundi-hawala and asked why such activities have not been curbed.
The Attorney General responded 11 agents, involved in illegal transfer of money, have been arrested so far while investigation will also be launched in Lahore, Karachi, Multan, Peshawar and Faisalabad.
Earlier, SC was informed that Pakistani nationals own up to $150 billion in assets and money in bank accounts in United Arab Emirates (UAE).
SBP governor said that London authorities had provided information to Federal Board of Revenue (FBR) about properties of 225 Pakistanis.
Afterwards, FBR Chairperson Rukhsana Yasmeen claimed that information was collected with the assistance of Organization for Economic Cooperation and Development (OECD) from UK tax authority.
Separately, a 12-member committee found that $15.25 billion were transferred abroad through banking channel during fiscal year 2016-17.
Committee found that cash feeding of foreign currency accounts and the immunity of such transactions and the movement of funds deposited in foreign currency accounts and free cash movement of foreign currency of any amount within and out of Pakistan were the causes of transfer of money in foreign accounts.