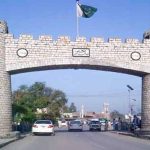 ISLAMABAD: Prime Minister Imran Khan's special assistant on accountability Shahzad Akbar on Friday said over 10,000 foreign properties owned by Pakistanis have been traced.
Addressing a press conference along with Information Minister Fawad Chaudhry, the premier's special assistant said, "We have received details of those holding foreign assets and 10,000 properties owned by Pakistanis in the United Kingdom (UK) and United Arab Emirates (UAE) have been traced."
"This is a huge success," he added. The premier's special assistant further said, "We have formed a task force which will ensure the money sent abroad is brought back."
"In the first stage, we have initiated an inquiry against 895 foreign properties and officers of the Federal Investigation Agency (FIA) and National Accountability Bureau (NAB) are part of the investigation," he added.
Akbar further said that former finance minister Ishaq Dar "deliberately delayed an agreement" regarding exchange of information with Switzerland. "After 2013, no information was sought on bank accounts in Switzerland."
Akbar continued, "We have spoken to the Swiss government and will speak to other countries as well regarding hundi hawala."
Stating that cases regarding properties owned abroad by Pakistanis are also being heard in the Supreme Court, Akbar said, "First, the top court was alone in its fight against the corrupt but now it has the government's support."
The premier's special assistant also spoke about notices sent to 300 Pakistani nationals who own properties in the United Arab Emirates. "We will send a list of those 300 people to the Supreme Court."
Akbar further said, "We have details of three housing societies in Dubai."
"Money is sent abroad through launches," Akbar regretted and added that PM Imran has formed a task force to draft laws against money laundering and hundi hawala.
Further, Akbar said, "Millions are being recovered from the accounts of ice-cream vendors and stall owners."
"Fake accounts were created for the purpose of money laundering," he added. "Bank accounts were created in the names of drivers and domestic staff."
"When leaders are corrupt they draft laws which make it easy for money to be taken abroad. Money can be brought back and its ownership can be proven," he added.
Akbar further said that proceedings have been initiated against those named in the Panama Papers. "If your name was on the Panama Papers list it does not mean that you were involved in corruption, however, if the name appears of someone who held a public office then an inquiry will be conducted against them."
The premier's special assistant also alleged that Pakistan Muslim League-Nawaz (PML-N) leader Mushahidullah Khan "appointed his whole family in Pakistan International Airlines (PIA) and also got his treatment done on PIA's expense". "We are forwarding this matter to NAB," he said.
Speaking to the media, Information Minister Fawad Chaudhry said, "The task force to bring back money from abroad is being headed by Shahzad Akbar."
"There are three fundamental points of the government's policy which are crackdown against corruption and making the environment favourable for foreign investors and local businessmen," he added.
Further, Chaudhry said, "We have sent notices to big non-filers of tax returns."
"A notice will also be issued to Pakistan Muslim League-Nawaz President Shehbaz Sharif," he added.
Adding on to Akbar's claim that Mushahidullah took money from PIA for his treatment, the information minister said, "54,000 Pound Sterling was spent on the PML-N leader's treatment."
"I wanted to raise this issue in the Senate but the chairman of the Upper House did allow me to speak," he said.