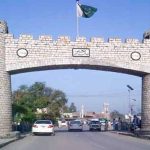 ISLAMABAD: Minister of State for Information Broadcasting and National Heritage Marriyum Aurangzeb Saturday said revival of the film industry was need of the hour and holding International Mountain Film Festival was a positive step for the purpose.
Addressing the inaugural ceremony of second Pakistan International Mountain Film Festival here, she said Prime Minister Muhammad Nawaz Sharif was taking keen interest in the revival of film industry and he would soon announce a special fund for the promotion of culture and film industry.
Pakistani culture, she said, had great diversity and it was amalgamation of various colours which should be presented before the world not only to project the real positive image of the country but also to apprise national and international tourists of its beauty.
She said the film industry remained ignored due to war on terror and other sensitive issues but now was time to focus on it for providing healthy entertainment to the people and highlighting the cultural diversity both at home and abroad.
She said the two-day festival during which 28 films were scheduled to be screened should be extended for one more day and students of universities, colleges and government schools should be invited to watch the movies.
The Prime Minster, she said, had asked her to devise a policy to overcome the challenges being faced by the film industry and announce incentives for producers to restart making films.
The minister announced that a two-day national artists convention would be organized soon to pinpoint hurdles in their professional progress and suggest ways forward for their bright future.
A new cultural policy would also be devised in the light of recommendations of the convention, she added.
She said a national artists fund would be established soon to provide maximum opportunities to local, regional and national artists.
She said national film awards would also be announced soon to boost film cinema and production sectors of the industry.
The government would extend full support to develop the film industry to compete at international level, she added.
Marriyum said in the past quality films were produced on the theme of nationalism but unfortunately for the last around 25 years no remarkable work was done.
For the revival of film industry, she said, youth should come forward and make films with new ideas.
It was the collective responsibility of all to work for the promotion of country's culture and today's event was quite important in that regard, she added.
Marriyum said they were proud of being connected with the land of Himalayan mountains. Mountain peaks played a key role in the promotion of culture while the tourism industry was largely dependent on them, she added.
She said under IMFF youth should work in close collaboration with local mountaineers for the revival of tourism sector.
She said almost 60 per cent population of Pakistan was under 45years of age and it was right time to engage them in cultural activities.