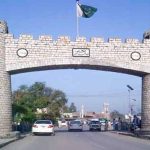 ISLAMABAD: Minister for Human Rights Shireen Mazari has said a policy regarding the future status of refugees and immigrants will be devised after consultation with the opposition parties.
Responding to a call attention notice in the National Assembly on Tuesday, she said this matter involves a lot of legal, political and humanitarian obligations which will be considered before taking final decision on the citizenship.
She said the issue of Beharis is different from those of Afghan refugees. She said the government has started the process of data collection of refugees and immigrants.
To another calling attention notice, Minister of State for Parliamentary Affairs Ali Muhammad Khan said task force headed by Khyber Pakhtunkhwa Governor is working to remove bottlenecks and accelerate the process of merger of erstwhile FATA with Khyber Pakhtunkhwa.
He said the tribal agencies have been re-designated as districts and sub divisions of KPK.
Similarly, he said that the posts of political agents and assistant political agents have also been re-designated as deputy commissioners and assistant commissioners.
Ali Muhammad Khan said federal government will provide the resources for the development of these tribal districts.