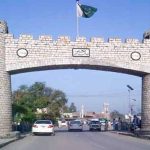 ISLAMABAD: The Pakistan delegation headed by finance minister Asad Umar on Tuesday left for Indonesia.
The delegation will attend the annual summit of International Monetary Fund (IMF) and World Bank.
The annual summit of IMF and World Bank will be continued till October 14 in Bali. Sources also revealed that Asad Umer will meet IMF officials on the sidelines of the meeting.
Earlier on October 08, the government decided to approach the International Monetary Fund (IMF) for a bailout to address the mounting balance of payments crisis faced by Pakistan, announced Finance Minister Asad Umar.
In a video message, the minister revealed that Prime Minister Imran Khan has given the go-ahead to open talks with the Fund for a bailout programme after consulting economic experts and stakeholders.