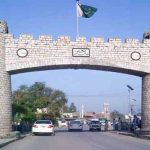 ISLAMABAD: The Finance Supplementary (Second Amendment Bill), 2019 has been laid before the National Assembly by Finance Minister Asad Umar amid protest by opposition political parties.
It envisages measures to boost manufacturing and exports, encourage low-cost housing and facilitate agricultural financing to promote economic activities.
It also focuses on enhancing ease of doing business, simplifying procedures for setting up businesses and undertaking investment.
The government has proposed reduction of taxes from 39 percent to 20 percent on small and medium enterprises, agricultural, and housing loans.
This was announced by Finance Minister Asad Umar, while presenting Finance Supplementary (Second Amendment) Bill, 2019 in the National Assembly this evening.
The Minister said a revolving fund with an amount of five billion rupees will to provide interest free loans for the construction of small houses.
He said withholding tax for filers is being withdrawn, while non-filers can purchase cars upto 1300 CC. He said tax on marriage halls of 500 square feet will be reduced from 20,000 to 5,000 rupees.
Responding to the points of Opposition Leader Shahbaz Sharif on the Sahiwal incident, Foreign Minister Shah Mahmood Qureshi said that a transparent inquiry was conducted into the tragic Sahiwal incident through a joint investigation team.
He said prompt action has been taken against the concerned police officers by removing and suspending them from their positions. He said an FIR has also been registered against the officers involved in the encounter and their case will be taken up by an anti-terrorism court. He said unlike the previous governments we did not protect the officers who abused the power.
At the outset of proceedings, the House offered fateha for the departed soul of former Parliamentarian Malik Hakmeen Khan.