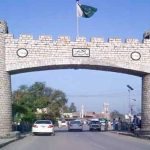 ISLAMABAD: Finance Minister Asad Umar has written a letter to provincial Chief Ministers for reconstitution of National Finance Commission.
The letter states that announcing National Finance Award after every five years is a constitutional obligation.
An official notification regarding constitution of the NFC will be issued as the provinces nominate their members for the commission.