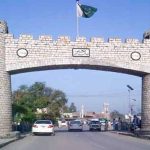 ISLAMABAD: Finance Minister Asad Umar laid before the Senate a copy of The Finance Supplementary (Amendment) Bill, 2018.
The Senators may make recommendations on the Money bill and submit them to the Senate Secretariat in three days.
The West Pakistan Juvenile Smoking (Repeal) Bill, 2018 and The West Pakistan Prohibition of Smoking in Cinema Houses (Repeal) Bill, 2018 were passed today (Tuesday).
The House will now meet again tomorrow (Wednesday) at 10:30 in the morning.