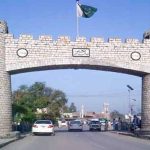 MANSEHRA: A FIR has been registered against a woman for violating traffic rules and threatening to drive over policemen when she was not allowed to use the Hazara Expressway.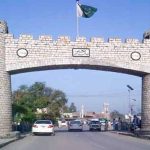 A video of the incident has been circulating on social media showing the woman using abusive language and being aggressive to the cops after they did not allow her to move forward as the way was blocked for Construction.
The woman mentioned her as the wife of Colonel and said to make all the cops fired as she demanded only her car to move further despite the blocked road.
Also, the woman was with another man in his car who remained silent throughout. She even proceeded to get out of the car and threw the drum that the police had placed on the road.
When the policeman stood in front of the car, she continued to drive and forced them forced to get out of the way.
However, #کرنل_کی_بیوی was trending on Twitter since the video went viral. Netizens were amused yet disappointed by such an inappropriate incident. They shared views and quite hilarious memes over the incident.