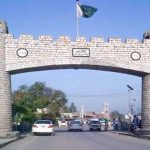 ISLAMABAD: The crucial National Assembly session to deliberate on the no-confidence motion against Prime Minister Imran Khan is due to be held today (Friday). NA Speaker Asad Qaiser had convened the session last Sunday.
The NA secretariat had issued a 15-point order of the day for today Thursday night, with the no-trust motion against PM Imran Khan included on the agenda for the crucial session, alongside other affairs.
The 41st session of the NA will start at 11am with recitation from the Holy Quran. Later, the no-trust motion against the premier will be tabled in the House.
However, the resolution is unlikely to be taken up today due to the recent demise of PTI MNA from Hangu, Khayal Zaman, and the session is expected to be adjourned after recitation of Fateha till Monday, March 28.
As per parliamentary traditions, only Fateha is offered and speeches to honour the deceased are held on the first session held after the death of a member.
Sources say continuing or adjourning the session is at the discretionary power of the Speaker.
The Opposition, confident of having the required numbers for the success of the no-confidence motion against the prime minister, had submitted the requisition along with notice of the no-confidence resolution, in the National Assembly Secretariat on March 8. The notice of no-confidence resolution against PM Imran Khan was signed by 152 opposition members.
"This House is of the view that the Prime Minister of Pakistan, Mr Imran Khan, has lost the confidence of the majority of the members of the National Assembly of Pakistan; therefore he should cease to hold office," the text of the resolution as placed on order of the day said.
The 14-day constitutional deadline as per Article 54(3) to convene the NA session on the Opposition requisition expired on March 21.
According to a statement issued by the NA secretariat, the session has been summoned on March 25 due to the two-day meeting of the Council of Foreign Ministers of the Organisation of Islamic Cooperation (OIC) in Islamabad, which concluded Thursday.