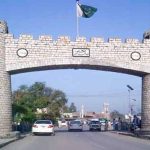 CHITRAL: At least five people including a woman and child were killed and three others sustained critical injuries in a gas cylinder blast in Ayun area of Chitral here on Thursday.
Eight people, including three women and as many children, were critically injured in a gas cylinder blast in Ayun village of Chitral few days ago. The injured persons were shifted to Burn and Plastic Surgery Centre Hayatabad, Peshawar. Three people had succumbed to their injuries, while the son of Manzoor and his wife died on Thursday.
The bodies were being shifted to Chitral by former nazim Fazlur Rehman and other people by collecting donations.
The Burn, Trauma and Plastic Surgery Centre at the District Headquarters Hospital Chitral has been set up, but staff has not been provided to it due to which the people who sustain burn injuries could not get treatment. Nazim Fazlur Rehman said that three injured people are still in critical condition and they are receiving treatment in Hayatabad, Peshawar. He said the affected people are very poor and they have no means to afford treatment. He appealed to the well off people to help in treatment of the injured.