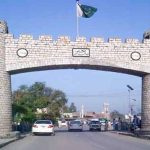 KARACHI: As many as five terrorists hailing from a proscribed organization have been arrested in a police action on Thursday.
Personnel of police and intelligence agency conducted overnight raids in different areas of the metropolis and arrested five terrorists.
According to police sources, terrorists hailed from a banned outfit. Police also said the arrested miscreants wanted to hit vital police officers and several other important personalities.