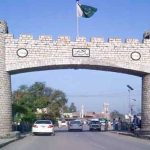 MOSCOW: Foreign Minister Bilawal Bhutto Zardari has said that Pakistan wants to intensify cooperation with Russia in areas of trade, economy, security, counter-terrorism, defence, as well as cultural, educational and people to people contacts.
Addressing a joint news conference, along with his Russian Counterpart Sergey Lavrov in Moscow on Monday, he said strengthening relations with Russia remains an important priority for Pakistan. He said we believe that Pak-Russia relations not only serve our national interests, but also contribute to regional, global stability and security.
The Pakistan Foreign Minister said Pakistan views Russia as an important player in the West-South and Central Asia. He said Pakistan and Russia have good cooperation on Afghanistan and we aim to continue cooperation with Russia in realizing common goals of peace and stability in Afghanistan.
Bilawal Bhutto Zardari said we discussed bilateral cooperation at multilateral fora and have firm belief that all conflicts can be resolved peacefully and there are no obstacles, which diplomacy cannot surmount and the Ukrainian conflict is no exception. He said developing countries like Pakistan are facing negative consequences in terms of economic impact of this conflict. He expressed the confidence that the strong tradition of diplomacy of the Russian state will help achieve a peaceful resolution of the conflict.
He thanked Sergey Lavrov for inviting him to visit Russia and reiterated Islamabad's commitment in deepening relations with Moscow.