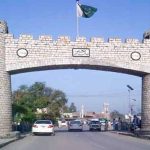 ISLAMABAD: Foreign Minister Shah Mahmood Qureshi has expressed grief and sorrow over the loss of human lives in bomb blasts during Friday prayer at a mosque in Nangarhar province of Afghanistan.
In a statement, he said mosques are cradle of peace and attacks on them is extremely condemnable.
The Foreign Minister sought Allah's forgiveness for those, who died in the bomb blasts and prayed for early recovery of the injured.