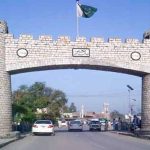 ISLAMABAD: Foreign Minister Shah Mahmood Qureshi has written a letter to the Secretary-General of Organization of Islamic Coordination (OIC) and member countries informing them about the atrocities being perpetrated on Muslims in India.
The Foreign Minister wrote in his letter that India s extremist Hindu party RSS and the ruling Bharatiya Janata Party (BJP) is spreading hatred against Muslims, who are being blamed for the spread of coronavirus in the country.
The letter said that Muslims in India are being degraded by declaring them 'human bombs' and the BJP's social media cell is spreading hateful messages using terms such as 'Corona Jihad' and 'Bio Jihad' etc.
Qureshi said that International and local media outlets are showing scenes of attacks on shops and mosques of Muslims and warned that the results of this heinous campaign under the Hindutva agenda would be deadly.
The Foreign Minister demanded that the OIC raise the issue on international forums saying that India s derogatory actions are against international law and resolutions.