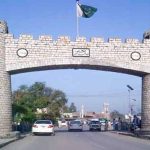 ISLAMABAD: Foreign Minister Shah Mahmood Qureshi on Friday telephoned his Afghan counterpart, Salahuddin Rabbani, to condole the death of three senior Afghan leaders in a terrorist attack in Kandahar yesterday.
The three men all senior officials of the provincial government of Kandahar were killed by their own guards at a security conference.
Kandahar's deputy provincial governor, Agha Lala Dastageri, had said powerful provincial police chief Abdul Razik and the province's intelligence chief, Abdul Mohmin, had died immediately in the attack, while provincial governor Zalmay Wesa died later of his injuries at a hospital.
Taliban spokesman Qari Yousuf Ahmadi had taken responsibility for the outfit on behalf of the militant outfit. He had told The Associated Press that US Gen Scott Miller, commander of US and Nato troops in Afghanistan, was the target. Nato officials say Miller escaped unharmed.
Prime Minister Imran Khan and Chief of Army Staff Gen Qamar Javed Bajwa had previously condemned the attack, reiterating that peace in Afghanistan is vital for peace in the region.
According to a press release from the Foreign Office, FM Qureshi today offered prayers for the deceased and sent his condolences for the victims' families.
The foreign minister said that Pakistan continues to stand with its Afghan brothers and sisters and shares their pain and grief.
FM Qureshi reiterated that Pakistan condemns terrorism and that it would continue to work with Afghanistan to achieve long-term peace and stability in the region.
He added that ending the conflict in Afghanistan was an essential step towards peace in the region and that the peace and economic development in Pakistan is directly linked with the restoration of complete peace and stability in its neighbouring country.
The foreign minister also expressed the hope that parliamentary elections in Afghanistan will be held in a peaceful environment. He also reassured FM Rabbani of Pakistan's complete support for the Afghan democratic process.