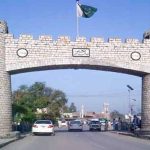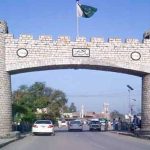 MULTAN: Foreign Minister Shah Mahmood Qureshi has reaffirmed Pakistan's commitment to forcefully raise the Kashmir dispute at all the international fora.
Talking to media in Multan today (Saturday), the Foreign Minister said that he is visiting Sri Lanka and Qatar during which he will also apprise the leadership there about the Indian atrocities in Occupied Kashmir.
He said India is under pressure due to deteriorating situation of the held valley and it may resort to any false flag operation against Pakistan. He said we will have to remain alert in this regard.
Responding to a question, the foreign minister said Pakistan has effectively presented its stance in the FATF regarding the steps it has taken to counter money laundering and terror financing.
He said the Indian nefarious designs to get Pakistan black listed will be foiled. He said our ultimate aim is to get the country out of the FATF's grey list.
Regarding China Pakistan Economic Corridor project, the Foreign Minister pointed out that certain elements are scared of this game changer project.
He said the incumbent government considers the project as an important one and has further expanded it. He said the CPEC has entered into the second phase, which will usher in a new era of development in the country.
He said the economy of Pakistan is gaining strength due to prudent economic policies of the government.