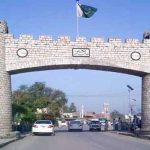 ISLAMABAD: Foreign Minister Shah Mahmood Qureshi has on Monday departed for Geneva on a three-day visit to represent Pakistan at the 42nd session of UN Human Rights Council beginning in Geneva today.
Shah Mehmood Qureshi will highlight the case of innocent Kashmiris to the representatives of world community and shake the global conscience on serious human rights abuses in India-occupied Kashmir (IoK).
The foreign minister will hold meetings with representatives of Organisation of Islamic Cooperation (OIC), World Health Organization (WHO) and present Pakistan's stance over regional and global affairs.
Furthermore, Shah Mehmood Qureshi will talk to local and international media during his short stay in Geneva and apprise them on India's unconstitutional and unilateral step to scrap the autonomy of IoK.
The foreign minister will bring international attention to the possible threat that the entire region is facing after India's illegal move in the occupied valley.