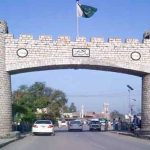 ISLAMABAD: The National Assembly's session began on Wednesday with heated speeches by both opposition and government members over the Kashmir issue.
The sitting began with opposition members' criticism of the government's "failure" to highlight the Kashmir crisis, with both PPP and PML-N advising the government to declare a "diplomatic emergency".
In response, Foreign Minister Shah Mahmood Qureshi urged the opposition not to "minimise" Pakistan's efforts to highlight the Kashmir issue around the world.
"When Pakistan's efforts are minimised, you are being minimised and Pakistan's stance is being weakened. Please, do not minimise what Pakistan has done. Yes, contribute and add to what we have done and if you have positive suggestions, God willing, we will incorporate them into our thinking.
"On this issue and on issues of national interest, we are open to input […] the input and the voice of this House do not weaken our hands but strengthen them," the foreign minister said.
He assured the House that the New Delhi's move of abrogating occupied Kashmir's special status was being condemned by Indian politicians.
PML-N leader Ahsan Iqbal criticised Organisation of Islamic Cooperation's (OIC) tepid response to the Kashmir crisis and said that if the body does not agree to call a session on the issue, Pakistan should "immediately announce its exit".
"We don't need a dead forum that cannot even call a session on [occupied] Kashmir," he declared. He appealed the foreign minister to visit at least 10 to 15 countries over the next 15 days and inform foreign governments about the situation in occupied Kashmir "so that the world can know that this is a panic situation".
The session will continue till December 20, it was decided during a meeting of the House Business Advisory Committee chaired by Speaker Asad Qaiser earlier today.
The meeting was attended by members of government and opposition. During this session, the Lower House will debate on matters of public interest and importance along with legislation, it was agreed during the meeting.