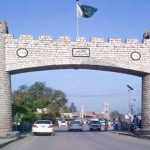 MULTAN: Foreign Minister Shah Mahmood Qureshi has said that despite the practice of suppressing investigative reports in Pakistan the current government has changed the tradition and action will be taken against those responsible for the Sugar crisis without any discrimination.
Addressing a press conference in Multan Shah Mahmood Qureshi has termed Ladakh as a disputed territory and said that India tried to start construction in Ladakh very cleverly but was caught by China.
He said that India had deliberately started construction in Ladakh on which China has strong reservations. India tried to work in Ladakh but was caught.
The Foreign Minister said that whether India or anyone else likes it or not, China Pakistan Economic Corridor (CPEC) is safe and a game changer.
Shah Mahmood Qureshi said that those responsible for the sugar crisis should have to be held accountable. Justice will be served on the matter of Sugar Commission Report and the FIA will take action against those involved. He said that this was the first government which did not suppress the report of the commission but made it public.
He said that the financial difficulties of the government are in front of everyone and exports have fallen but despite this petrol, diesel prices were reduced and relief was given in electricity bills. Despite the financial difficulties, the budget will provide relief to the lower class, he added.
Replying to a question, the Foreign Minister said that efforts are being made to bring back stranded Pakistanis overseas. However, it is not possible to bring in Pakistanis unless the provincial governments cooperate.
There is no obstacle from the federal government, the cooperation of the provincial governments is needed, he added.
Constitution of Pakistan give equal rights to the minorities, while in India, Muslims, Sikhs, Christians and Dalits are fed up with Hindutva policy. Millions of people in India are insecure. India is not even abiding by its constitution. The Indian media also remained silent on the violation of the rights of the Muslim minority.