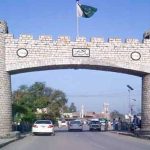 NEW YORK: At the United Nations, Foreign Minister Shah Mahmood Qureshi has reaffirmed Pakistan's full commitment to root out Tuberculosis by 2030.
He was addressing the first-ever High-Level Tuberculosis Meeting at the United Nations on the sidelines of General Assembly session in New York.
The Foreign Minister said Pakistan was among the seven countries most affected by TB. However, he said by implementing Multiple Drug Resistant TB strategy, positive results have been achieved with a success rate of sixty five percent, which is higher than average global success rate.
Shah Mahmood Qureshi expressed Pakistan's commitment to earnestly work with members of the international community to prevent unnecessary deaths, lift people out of poverty, and make progress towards achieving other sustainable development goals.