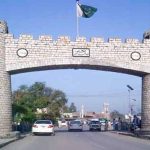 RAJKOT: A video footage emerged on Tuesday, showing Indian captain Virat Kohli apparently tampering the ball during India's first Test match against England.
In the video, Virat Kohli can be seen rubbing his fingers in his mouth, which contains a sweet, the residue of which is used by the Indian skipper to shine one side of the ball.
So far, neither the Indian cricket team, Kohli, BCCI or the ICC have reacted to media reports of the Indian captain being accused of ball-tampering.
The video comes in the wake of South African cricket captain Faf du Plessis being found guilty of ball-tampering by the International Cricket Council during the Hobart Test match against Australia.
However, Faf du Plessis was cleared to play in Adelaide later this week after being fined his whole match fee for the Hobart Test.