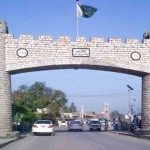 ISLAMABAD: Lawyer of Pakistan Muslim League-Nawaz (PML-N) failed to appear in the Election Commission of Pakistan (ECP) in a case pertaining to foreign funding.
The ECP conducted hearing of foreign funding case against PML-N and Pakistan People's Party (PPP).
PPP's lawyer Latif Khosa submitted reply before the Commission denying accepting foreign funding.
Speaking on the occasion, Khosa remarked that PML-N lost Senate elections in Balochistan due to bad governance.
Meanwhile, PTI lawyer objected that he had not received copy of the reply and asked court to order distribution of the reply to all the parties.