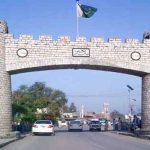 ISLAMABAD: Election Commission of Pakistan (ECP) has rejected demand of some political parties for resignation of the Chief Election Commissioner.
Addressing a news conference in Islamabad today (Tuesday), Secretary Election Commission Babar Yaqoob said that all parties were provided level playing field and that foreign observers also termed general elections 2018 were free and fair.
He urged the candidates to pursue legal framework for their grievances.
Babar Yaqoob said at the instance of Pakistan Muslim League-Nawaz's the ECP requested the National Accountability Bureau not to arrest political leaders till polls.
He said the Commission decided to postpone polls in NA-60, Rawalpindi constituency after conviction and disqualification of PML-N candidate Hanif Abbasi.
He said winning and losing candidates should respect people's mandate to strengthen democracy.
He said the Commission has sought explanations about delay of results from District Returning Officers and provincial election commissioners.