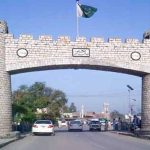 RAWALPINDI: Former Director General Inter Services Intelligence (ISI) Lieutenant General (retd) Asad Durrani will register an appearance at Pak Army's General Headquarters (GHQ) in Rawalpindi to give explanation over co-authoring controversial book The Spy Chronicles with India's Research and Analytical Wing (RAW) former head AJ Singh.
Army has expressed reservations over some of the claims made by the former ISI chief in the book, while the several topics in the book are contrary to the facts.
Earlier, former Senate chairman and Pakistan Peoples' Party (PPP) leader Mian Raza Rabbani had said that if any politician had co-authored the kind of book being launched in India written by the former interlligence chiefs' of Pakistan and India, he or she would have been labelled as a traitor.
The PPP leader asked whether General Durrani had taken permission from the government or his institution before authoring such a book.
Later, Senate chairman Sadiq Sanjrani, meanwhile, directed the Ministry of Defence to submit its report on the book.