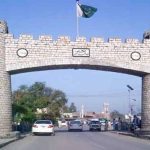 ISLAMABAD: The National Accountability Bureau (NAB) Tuesday released a list of 71 people including politicians, bureaucrats, and public office holders, who are being investigated by the NAB for alleged corruption or misuse of authority.
The list includes the names of five former prime ministers, including Nawaz Sharif, Shaukat Aziz, Raja Pervez Ashraf, Syed Yousuf Raza Gilani, and Chaudhry Shujaat Hussain.
Chief Minister Sindh Syed Murad Ali Shah, former Khyber Pakhtunkhwa CM Pervez Khattak, former Balochistan chief ministers Aslam Khan Raisani and Sardar Sanaullah Zehri, and former Punjab chief ministers Shehbaz Sharif and Chaudhry Pervez Ilahi are also among the politicians being investigated by the NAB in different cases.
The names of top currently elected or serving lawmakers or bureaucrats includes Mayor Karachi Waseem Akhtar, Sindh MPA Nawab Muhammad Taimur Talpur, DG Sindh Building Control Authority (SBCA) Manzoor Qadir, Senator Osman Saifullah, Principal Secretary to PM Imran Khan, Azam Khan, and Special Assistant to PM Imran Khan, Zulfiqar Bokhari.