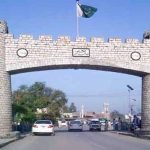 SHANGLA: At least four people were drummed when a car in which they were travelling plunged into a canal in Besham area of district Shangla on Sunday.
As per reports, four people were travelling in a car when their car plunged into a canal near Besham area.
Locals started self base rescue operation to rescue them.