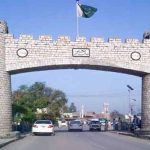 WANA: Some unknown armed men Friday torched four fruit trucks and kidnapped drivers and cleaners from South Waziristan Agency.
According to a spokesman for the Levies, the trucks were on way to DI Khan from Wana, when armed men stopped them near Spin Tangi dam on Gomal Zam road, 15 kilometers from Wana. The armed men torched four trucks and kidnapped all the drivers and cleaners, the spokesman said.
No group has claimed responsibility for the incident. The security forces rushed to the site and started search operation in the area.