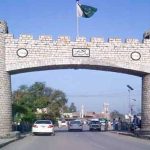 PARIS: France has issued an arrest warrant for the sister of Saudi Crown Prince Mohammed bin Salman on suspicion of ordering her bodyguard to beat up a worker at her Paris apartment, sources close to the case said.
Princess Hassa bint Salman is the sister of the powerful Crown Prince Mohammed bin Salman and is wanted for questioning related to armed violence, kidnapping, theft and death threats that a member of her security team is accused of.
The warrant, which was issued in December, comes at a sensitive time in French-Saudi relations.
The alleged victim was hired to carry out some refurbishment work at the princess's apartment, located on the ultra-expensive Avenue Foch in western Paris, in September 2016.
He maintains that he took a photograph of the room that he was set to work on and was accused of taking pictures to sell them to the media.
The worker alleges that the princess then ordered her bodyguard to beat him up.
He says he was punched in the face, his hands were tied and he was then forced to kiss the princess's feet.
He was able to leave the apartment several hours later, according to his account – without his tools, which he says were confiscated.
The bodyguard was charged on October 1, 2016 with armed violence, theft, issuing death threats and holding someone against their will.
The 32-year-old Saudi crown prince has in past months emphasised closer ties with U.S. President Donald Trump just as France's leader, Emmanuel Macron, has in turn sought to improve relations with Iran, Saudi Arabia's rival for regional influence.
Prince Mohammed is expected in Paris at the start of April, although the date has already been pushed back several times in part due to his visits to Britain and the United States. Macron's office did not respond to requests for comment.