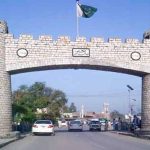 ISLAMABAD: Interior Minister Chaudhry Nisar Ali Khan on Thursday said that terrorism cannot be linked to any religion adding that there is clear difference in freedom movements and terrorism.
The minister was addressing a seminar at National Defence University in Islamabad. He said that Pakistan has always shown maximum flexibility for promoting peace and tranquility in the region.
He said security is a multi dimensional and multi faceted issue and it cannot be ensure for just closing borders.
The minister said the perspective of security in West may be different from that of South Asia.
He referred to the Washington Summit in February 2015 in which all parties had the consensus that Terrorism cannot be linked to any religion.
He said the recent US presidential order has sent a negative message to the Muslims across the world
The Minister said there is tendency in our region to mix politics with security whereas security and politics are two different things.