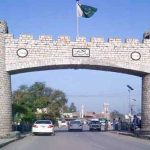 KARACHI: An 11 member team of French experts have arrived in southern port city to investigate Pakistan International Airlines (PIA) plane crash. The team will provide also provide technical assistance to local investigation team.
The team will visit the model colony, where plane crashed, and runway of Karachi airport to find evidence which could help in finding reasons behind crash of PIA's flight PK-8303 which crashed minutes before landing at Karachi airport. The team will also take black box and other necessary equipment of the crashed plane to France.
Due to the arrival of the Airbus team, the transfer of objects from the site of the incident has been halted.
It is to be noted that 97 people were killed while two passengers survived when a PIA flight coming from Lahore to Karachi crashed in the Model Colony in Malir area near Jinnah International Airport in Karachi.
The bodies of 41 people out of the 97 killed in the incident have been identified and handed over to heirs, whereas the process of the bodies' identification through DNA test is underway.
A seven-member investigation team of PIA also visited the plane crash site and started investigation into the incident.
The team equipped with modern equipment also inspected the damages building.
Meanwhile, the spokesman Sindh Government Murtaza Wahab says that survivor of the unfortunate PIA PK-8303 flight crash, Muhammad Zubair has been discharged from the hospital.