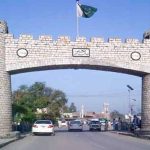 ISLAMABAD: The social media-driven 'fruits boycott' campaign against buying fruits on exorbitant prices in the fasting month of Ramzan has forced the profiteers to lower the prices as consumers stayed away from fruit markets for two consecutive days of the campaign.
The campaign has entered into its third and last day on Sunday. The citizens found some relief on second day of the campaign when the prices of fruits were reportedly lowered by up to 40 per cent after street vendors saw minimal market activity.
The deserted markets in the metropolis waited for consumers yesterday. The fruit vendors over lack of customers said that it's not their fault if they get something expensive from wholesalers.
The Empress Market in Saddar area is usually a crowded market but on Saturday, the market was largely empty. The fruit vendors were seemed perturbed immensely by the campaign.
The vendors spent their entire day swatting the flies away with only few customers approaching their stalls.
The situation was similar in various markets throughout the city – only a few people, who may be unaware of the strike, were seen purchasing fruit from vendors.
Albeit, the campaign ran into trouble online for divided opinion but it had an enormous effect on the ground with a huge number of citizens boycotted buying fruits. The boycott was called by civil society and the the groups representing consumer interest due to inflated prices of fresh fruits by up to 300 per cent during the month of Ramazan.
Residents lamented that every year during the Ramazan an alarming increase in prices of fruits is witnessed besides hike in prices of groceries with government watching the entire episode as a silent spectator. They were of opinion that the vendors indulge in profiteering, negating the holy month's message of piety and tolerance.