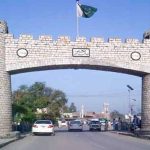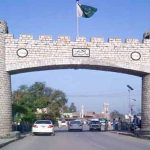 GUJRANWALA: Funeral prayers were offered Thursday night for 10 martyrs who were killed when a train carrying Pakistan army troops and their families plunged into a canal in Gujranwala.
Army chief Gen Raheel Sharif also attended the funeral prayers at Airbase Gujranwala.
Among the martyrs whose funeral prayers were offered tongiht were Unit Commander Lieutenant Colonel Amir Jadoon, his wife and daughter, Major Abid, Captain Kashif, Lieutenant Abbas, Sepoy Sultan, Sepoy Dhani Baksh, Sepoy Saleem and Sepoy Arshad.
At least 12 people had died and 85 suffered injuries when four bogies of the special train to Kharian fell into the canal near Jamke Chattha in Gujranwala. A statement issued by the military said four carriages derailed as the train crossed Chanawan Bridge.
Despite nightfall, Pakistan army soldiers were busy leading a rescue mission involving rubber dinghies, helicopters and divers at the site of the incident.
It was still unclear what caused the train to derail, but officials did not rule out sabotage as a cause for the tragedy.
Federal Minister for Railways Saad Rafique also hinted at the likelihood of sabotage, but said that a detailed report into the cause of the fatal incident would be prepared within 72 hours.