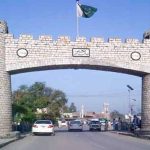 KARACHI: Gas crisis continued in Sindh especially Karachi for sixth consecutive day as keeping the public transport off the roads, while the PPP Sindh has announced to hold protest demonstrations against federal government.
Gas supply to CNG stations remained suspended, creating difficulties for the residents as public transport owners are on strike.
The halt in the supply of gas and the unavailability of public transport has led commuters to use other forms of public transport such as rickshaws, taxis and bikes.
Besides public transport, about 70 per cent of industries in Sindh were also closed due to gas crisis.
Many of the industrial units operating in SITE area had also reported gas shortage, which reduced their production to a minimal almost throughout the day.
Stakeholders have urged the provincial as well as the federal government to take urgent stock of the situation and ensure that the situation does not get aggravated at the expense of the masses.