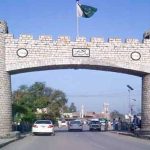 RAWALPINDI: General Raheel Sharif, Chief of Army Staff (COAS) who is on a 3-day official visit to Sri Lanka held extensive meetings with civil and military leadership of Sri Lanka on Monday.
Earlier in the day, the COAS called on Mr Maithripala Sirisena, President of Srilanka, the Inter Services Public Relations (ISPR) said in a press release.
During his meeting with Gen Sharif, President Maithripala thanked the people and armed forces of Pakistan for their unwavering support in their fight against terrorism, and partnering them in regional and bilateral security.
Pakistan had played a substantial role in helping consolidate the integrity of Sri Lanka, he said.
Mr Maithripala Sirisena termed General Raheel Sharif's visit very significant for further strengthening the already strong relationship between both the militaries. President of Sri Lanka appreciated Pakistan army's momentous achievements in ongoing Operation ZarbeAzb and sacrifices for regional peace and stability.
The Army Chief expressed his appreciation for Sri Lankan Government, people and security forces in fighting the menace of terrorism and progress made thereafter.
Later, the COAS also held separate meetings with Prime Minister of Sri Lanka, Mr Ranil Wickremesinghe, Mr Dinendra Ruwan Wijewardene, State minister for defence and Mr B M U D Basnayake, secretary of defence, General J. Jayasuriya, Chief of Defence services Srilanka Armed Forces and Air Marshall K A Gunatilleke, Commander Srilanka Air force.
During these meetings Sri Lankan civil and military leadership vowed to enhance cooperation in multiple areas related to defense and security including training exchanges in higher security studies, peacekeeping operations, relief and disaster ops.