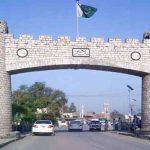 ISLAMABAD: German Chancellor Angela Merkel has congratulated Imran Khan on assuming office as 22nd Prime Minister of Pakistan.
Merkel, in a letter said, "Germany is ready to work with new government of Imran Khan."
She said Pak-German friendship will further deepen, adding that Germany will continue to support Pakistan in its anti-terrorism efforts, economy and democracy.
The German Chancellor was optimistic that Imran Khan will improve relations with neighbours for regional stability.