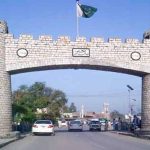 KABUL: Germany government has announced a new admission program for Afghan refugees.
German Interior Ministry says 1,000 Afghans and their family members will be admitted per month under the new programme.
The foreign and interior ministries of Germany have already launched the new programme to admit more Afghan refugees. Afghans who have experienced violence, or from vulnerable groups will benefit from the programme.
Nancy Faeser, German Interior Minister, said that, the objective of this programme is to protect the lives of Afghan women, Afghans who are active in women's and human rights advocacy or those at risk for working in fields of media, politics and other related fields.
Earlier, the German government had pledged to take in around 38,000 Afghans, and some 26,000 people have already arrived in Germany.