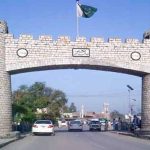 SRINAGAR: The Chairman of All Parties Hurriyat Conference (APHC), Syed Ali Gilani while hailing the statement of Prime Minister Imran Khan over killings in occupied Kashmir, called for an urgent meeting of the Organization of Islamic Cooperation (OIC), Kashmir Media Service reported.
On Tuesday, Syed Ali Gilani responded to Prime Minister Imran Khan's tweet saying, "Pakistan, being a prime party to the dispute, needs to do much more as the killings have no end in occupied Kashmir."
The Hurriyat leader further demanded a consultation for an immediate meeting of the OIC to put a check on the bloodbath taking place in the held territory on daily basis.
Prime Minister Khan in a series of tweets on Sunday denounced the ongoing killing spree unleashed by News Dehli saying that Pakistan would raise issue of India's human rights violations in occupied Kashmir and urge the United Nations to fulfill its commitment to hold plebiscite in Jammu and Kashmir.
On Monday, Syed Ali Gilani was barred from leading a march towards the Badami Bagh Indian army headquarters as the Indian forces locked the main gate of the leader's residence.
The call for the march was given by the Joint Resistance Leadership (JRL) against the killings of innocent Kashmiris in Pulwama district by Indian troops on Dec 8.