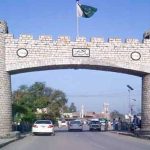 GILGIT: The people of Gilgit-Baltistan headed to the polls to elect their third legislative assembly. The voting began at 8:00am and ended at 5:00pm sharp on 15 November, Khyber News reported. So far, Pakistan Tehreek-e-Insaf (PTI) is leading with 8 seats, independent candidates have won five and Pakistan Peoples Party (PPP) has managed to clinch four seats. Majlis Wahdatul Muslimeen (MWM), an ally of PTI, has emerged victorious in one out total 23 constituencies up for grabs in Sunday's polls, according to unofficial and unconfirmed results.
G-B Chief Election Commissioner Raja Shahbaz Khan expressed satisfaction over the election arrangements, process and security related matters during his visit to the different polling stations of GBA-1 and GBA-2 constituencies.
Speaking to the media, he said the process of polling continued smoothly throughout the day and no complains or reservations were received from any candidate or voters across the region. However, expressing concerns over transparency of today's polls, PPP Parliamentary Leader in the Senate, Sherry Rehman said, "There are more than 600 members of the Free and Fair Election Network monitoring the election but some have been removed from the polling stations".
Federal Education Minister Shafqat Mehmood has predicted that Pakistan Peoples Party (PPP) and Pakistan Muslim League-Nawaz (PML-N) will claim the Gilgit-Baltistan (G-B) election to be unfair after losing it.
He appreciated the long queues of voters witnessed today. However, he stopped short of claiming victory, saying that he would wait for all results to come in.
Addressing the media ahead of polling his vote, G-B's incumbent chief minister Mir Afzal said that a fair and transparent polling process was underway in the region. Acknowledging the threat of terrorist attack(s), the chief minister, however, stated that his government had made exemplary efforts to ensure a smooth polling process.
Afzal also appreciated the voter turnout, and said that action will be taken over complaints of shortage of polling staff.
While the process largely continued peacefully, there were some complaints of the polling process being impacted owing to a shortage of polling staff at a few polling stations. One such polling station was identified as the Khomar, Damote Boys' Middle School, where only one assistant presiding officer was available until noon.
PML-N Vice President Maryam Nawaz expressed similar sentiments to those of Bilawal a few days. "There is prepoll rigging all around," she said referring to announcements Gandapur made repeatedly at PTI election rallies. Referring to the defection of 10 PML-N leaders to the PTI, Maryam said it "it only exposes the level of a party that needs PML-N candidates to be relevant in the elections."