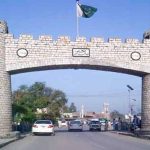 KARACHI: Gold prices have increased by Rs 400 per tola (11.66 g) as the new prices have been observed to be Rs 51,700 per tola.
It was already on the cards as gold prices soared by $7 and rose to $1269 per ounce in the international market.
The Saraf Jewelers Association has confirmed the renewed prices as 10 gram gold was reported to rose to Rs 44,314.